Price Lists: *Some areas not offered to men
When I was a teenager, I was intrigued with skincare from a neighbor who was selling skincare from a large international beauty company.  Many of our Mothers and Grand Mothers knew this company well, purchasing their perfumes, lipsticks and skin creams.
I have many years working in customer service, finance and an entrepreneur. I previously owned a spa in Edmonton.  This is when I discovered more about the different types of lasers and skincare treatments. I had a great team of women and we grew and opened a second location. Today, I have a home studio doing gel nails of nine years, trained in Sugaring  and now decided to offer laser hair removal and skin rejuvenation.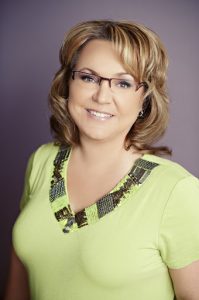 What Do Our Customers Say?
The laser for my underarm was very effective even after the first session the reduction of hair growth is so good.. i will comeback for my next sessions..
Anna Katrina Flores
Love getting my laser services here!
Cyndi Wright
Danielle was amazing. The studio was super clean and she talked me through the whole processes. I'm new to laser hair removal and she made me conformable the whole time. My hair is already showing slower growth. I'm excited to go back and get additional treatments!!! Highly recommend!
Kayla Dunn
I recently had my first laser hair removal treatment with Daniela, and somehow she made having a stranger up close and personal with my lady bits stress free and comfortable! She was very mindful of my pain levels as well which I appreciated. In terms of results, 1 week following my first treatment I am already impressed with the decrease in hair growth (both rapidity and amount). I highly recommend Daniela!
Michelle Johnson
Can't say enough about Daniela. I've been getting my nails done by her for the last 2 years. She is meticulous with her work. Professional, clean establishment
Daniel Kreamer
I've been seeing Daniela for over eight years now every three weeks faithfully and I love her to bits and she does a great job! Her studio is clean and comfortable! I highly recommend her for gel nails! Thank you Daniela!!!!
Lisa Salter
3315 25 Street NW, Edmonton, Alberta T6T 1Z5, Canada
Monday: Closed

Tuesday: 10:30 am – 3:00 pm
Wednesday: 10:30 am – 6:00 pm
Thursday: Closed
Friday: 10:30 am – 6:00 pm
Saturday: 1:00 pm – 5:00 pm
Sunday: 1:00 pm – 4:00 pm
Available from: 10:30am – 3:00pm
Email:  info@silkyskinlaser.com
SILKY SKIN LASER is not a healthcare provider and cannot and does not offer medical advice nor can this be implied from our website or our services. Only your physician or other healthcare provider should be offering you medical advice. Any health information found or transmitted by us on our website is provided and intended for general information purposes only. Our Website is not intended to be a substitute for professional medical advice, treatment, or diagnosis. If you believe you have a medical condition, we suggest that you see a licensed medical professional. 
**Consultations are done prior to treatments.