Price Lists: **Some services not offered to men
When I was a teenager, I was intrigued with skincare from a neighbor who was selling skincare from a large international beauty company.  Many of our Mothers and Grand Mothers knew this company well, purchasing their perfumes, lipsticks and skin creams.
I have many years working in customer service, finance and an entrepreneur. I previously owned a spa in Edmonton.  This is when I discovered more about the different types of lasers and skin treatments. I had a great team of women and we grew and opened a second location. Today, I have a home studio doing gel nails of nine years, trained in Sugaring, and now decided to offer laser hair removal and skin rejuvenation.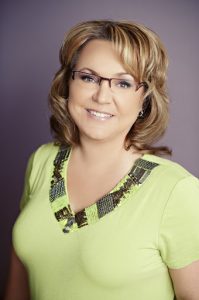 What Do Our Customers Say?
Great experience today (like always)! I have been doing gel polish for the past few months and today I got a full new set of sculpted nails. I absolutely love them. Saw a previous set and said let's do this but a little different and Daniela " nailed " it. Highly recommend.
ALANDA F.
Daniela is not only a great nail tech, she's very personable. It was my first time with her and I felt comfortable when she opened the door. She took time to get to know me and was genuinely interested. I highly recommend Daniela!
Anita M.
Always like seeing Daniela. She does awesome things with your nails. And she's always fun to talk to.
Jolene K.
Daniela never disappoints. She is great at what she does and always has a new idea to share. She's open to try something new if you send her a picture. She will do her best and let you know if she can/can't do it. Love our conversations and her company.
Karissa M.
I'm never disappointed when I leave Daniela's. We have a great conversations and she did / does a great job on my nails. Any pictures I show her she has all ready for me when I get to my appointment. Highly recommended.
Catrina C.
I always love getting my nails done by Daniela. She's amazing and has such a personable personality. I leave with amazing nails and feeling great. 10/10 recommended
Blaize N.
My nails were in horrible condition from another nail artist putting way too much product on that just wouldn't come off.. Daniela took the time to make my nails look AMAZING!!! I'm so thankful
Janell A.
I have have the best experience with Daniela! She has a great selection of gels and always has ideas to try something new or just goes with what I want. Daniela is outgoing and I enjoy our conversations and time together. Highly recommend
Hena P.
CEO
3315 25 Street NW, Edmonton, Alberta T6T 1Z5, Canada
Monday: 10:30 am – 3:00 pm
Tuesday: 10:30 am – 3:00 pm
Wednesday: 10:30 am – 6:00 pm
Thursday: Closed
Friday: 10:30 am – 6:00 pm
Saturday: 1:00 pm – 5:00 pm
Sunday: 1:00 pm – 4:00 pm
Available from: 10:30am – 3:00pm
Email:  info@silkyskinlaser.com
SILKY SKIN LASER is not a healthcare provider and cannot and does not offer medical advice nor can this be implied from our website or our services. Only your physician or other healthcare provider should be offering you medical advice. Any health information found or transmitted by us on our website is provided and intended for general information purposes only. Our Website is not intended to be a substitute for professional medical advice, treatment, or diagnosis. If you believe you have a medical condition, we suggest that you see a licensed medical professional. 
**Consultations are done prior to treatments.